It's time for another round of My Favorite Things!
Plus, this week I'm rolling out my new episode format: Each week, there will be a Make Life Easier segment, and a Make Work Easier segment. This week, My Favorite Things extends to both!
See all of My Favorite Things in one place!
Head over to the My Favorite Things Hub to see all of my product recommendations in on spot.
MAKE LIFE EASIER
Bodum French Press
KITCHEN

Durable
Sleek
Makes delicious coffee
Amazon expert's best French press
Vivo Universal Flat-screen TV Stand
BEDROOM
Sturdy – my cat walks all around the TV and I never worry about it falling over
Minimal
Can put things underneath
Amazon's choice!
This one works with TVs from 22″ to 65″
Philips Norelco 5100 Series Cordless Trimmer
BATHROOM
Cordless is the way to go! It's so much easier.
Guards work very well well
Love that I can adjust using dial (instead of having 15 different guards)
Can rinse with water
Dyson Cyclone v10 Absolute Cordless Stick Vacuum
LIVING ROOM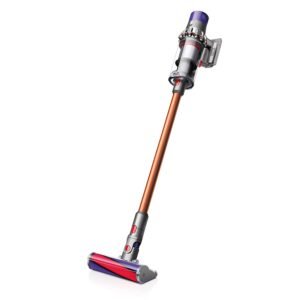 I debated between a Dyson and a Roomba. Here's why I picked the Dyson. Watch out for strong language in the clip!
Also, with a Dyson, I have the ability to clean whenever, wherever. You have to wait for a Roomba to find messes / spills, or have another vacuum for those.
Super convenient
Lightweight
Lasts forever
Very quiet
Suction is amazing
Hard floor attachment is amazing
FYI, here are a couple of the review videos I watched when making my decision:
MAKE WORK EASIER
Pilot G2 Premium Gel Roller Pens — 20 Pack
OFFICE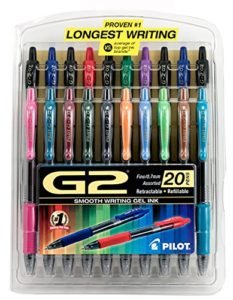 Logitech M510 Wireless Mouse
TECHNOLOGY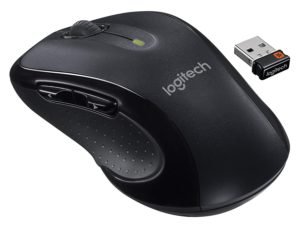 Inexpensive
Works very well
Lasts forever
Unifying receiver: Can connect multiple devices to the same receiver
Convenient
Get the Free Download!
15 Strategies for Getting More Done in a Day
I have a fantastic freebie I'd love to send to you. It's a one-page guide that covers my favorite 15 strategies for making the most out of every day.
Click below to grab this download now!