You'll love this week's simple travel hack: Whenever you travel, always bring a big, reusable bag with you. Keep reading to find out why!
Take the Feedback 5 survey, win prizes!
It would be incredibly helpful if you'd take just a few minutes to complete my Feedback 5 survey.
Why's it called Feedback 5 you ask? Well…
It'll only take you a short 5 minutes
There are only 5 sections
And 1 in every 5 entries will win a gift card!
That means that you've got a 1 in 5 shot of taking home a prize just for a spending a few minutes helping me out ?
But wait, there's more…
Call in, still win prizes!
Call in and leave a response to following question: Whats your ONE favorite thing about Easier?
If you do, you'll get a second entry into the drawing! That's a 40% chance of being a winner — not too shabby.
How to call in
The number is 313-242-7473. Or, easier to remember, 313-BIB-RISE (and nope, those words mean nothing; they're just easier to remember).
Or, if you're on your phone, tap the button below:
Always travel with a big, reusable bag
Make Life Easier
This one's a quickie!
Whenever you travel, be sure to bring one of those big, reusable bags with you. You know, the nylon kind you can pick up at stores like TJMaxx, Marshalls, or Ikea.
Then, whenever you change clothes, your dirty clothes go right into this bag. This means that…
Dirty clothes never mix with clean ones
Packing at the end of a trip is so simple. Just drop the whole bag into your suitcase.
It's super easy to do laundry when you get home because all of the dirty stuff is together
Well, if you're like me, point 3 might not need to be a thing. If I have the ability to do laundry on a trip, I do it.
Yes, I do laundry on vacation
A few years back, we stayed at an AirBnB in Chicago. On one of the last days we were there, I was definitely up at 5 AM doing laundry.
…listen. It's so nice to come home to only clean clothes. Try it. You won't regret it!
Anyway!
Here's a photo of the reusable bag I travel with: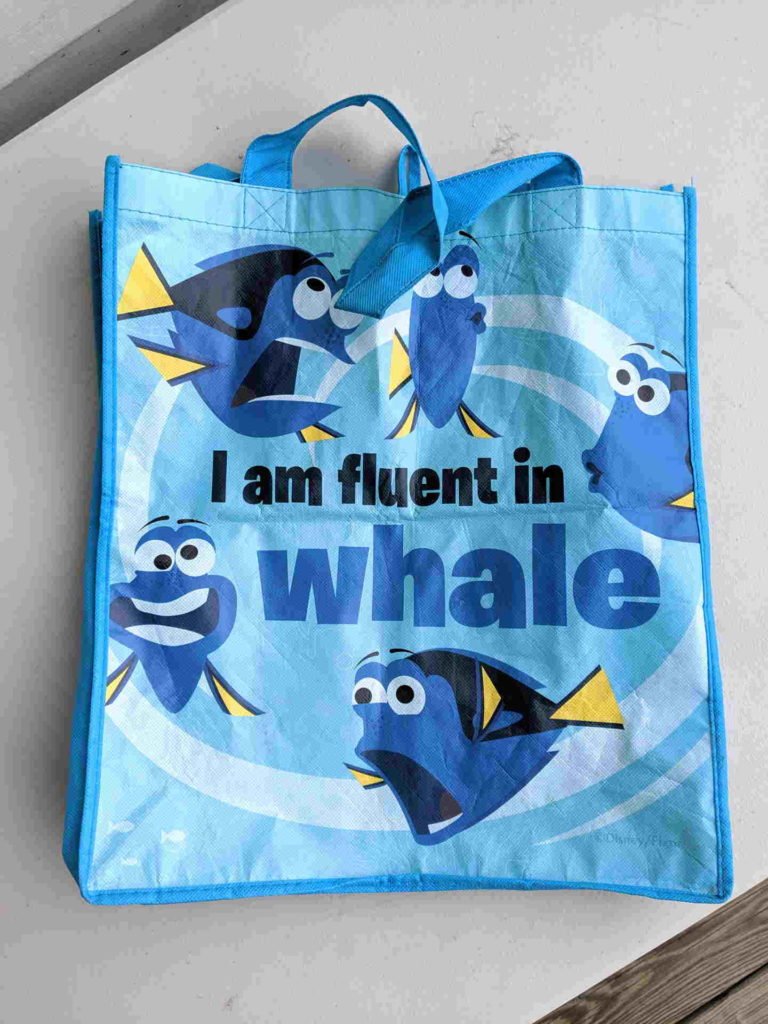 Let me know what you think of this hack in the comments below ?
Get the Free Download!
15 Strategies for Getting More Done in a Day
I have a fantastic freebie I'd love to send to you. It's a one-page guide that covers my favorite 15 strategies for making the most out of every day.
Click below to grab this download now!