a podcast about making
life & work Easier
Self-development  •  Productivity  •  Organization  •  Time Management  •  Life Hacks
Easier is podcast about
making life and work

Easier
.
On the show, we talk about the best tips, techniques, and tools for living a simpler life. I believe that, when things are
Easier
, we have more time for what matters most.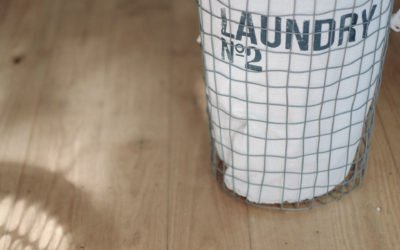 I've got one completely ridiculous — but very effective — hack for how to sort laundry. I'll bet that you've never thought to wash your clothes this way before!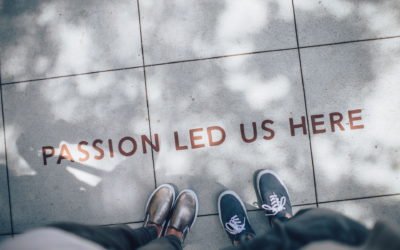 Did you know you're 42% more likely to achieve your goals if you write them down? Combine that with this technique and see your goal success rate skyrocket!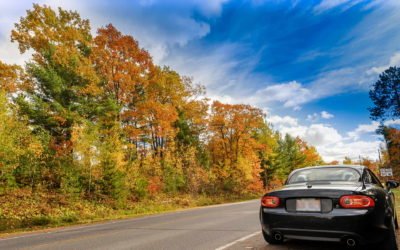 For convenience, for comfort, to stay clean and organized, and in case of emergencies, here's a list of 32 helpful things to keep in your car.
If you find yourself annoyed by certain tasks over and over, try the Three Times Rule. This quick hack will simplify any annoying task that comes your way!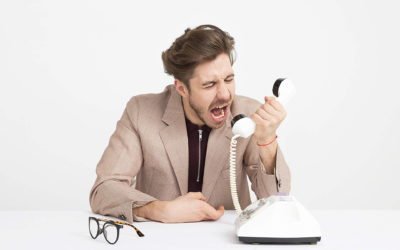 Here's a single, powerful question you can ask to help you power through the red tape, overcome apathetic employees, and get the answers you need.
This is one of the most amazing Gmail hacks you'll find! With one simple trick, you'll banish spam AND ensure that you never miss important messages.
Folding socks is a pain in the butt. But, with these 3 simple, inexpensive laundry hacks, you'll knock this chore out in no time!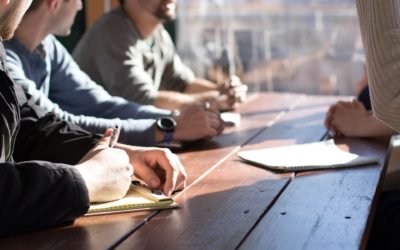 A quick life hack to help you see your friends more often; Then, 10 questions to ask before scheduling a meeting so you don't annoy all of your colleagues.
My friend Brendan Gallagher joins us to talk about how to live with purpose, define your values, reflect, & decompress. He also shares a practical exercise!
A tip for flagging action items while you're taking notes; Learn to tell amazing stories with 13 tips from the book Storyworthy by Matthew Dicks.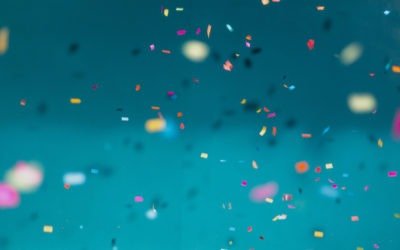 In this final episode of season 1, we'll talk about why gratitude is SO important, and how make gratitude a daily practice.
This week, we're talking about how to practice mindfulness. We'll discuss what it is, why it's important, and why you should start cultivating it today.
britbennion, Apple Podcasts Reviewer
This podcast is relevant to everyone! Who doesn't want to make life easier? Anthony's tips pack a big punch in a short time!

hazeman23, Apple Podcasts Reviewer
Every episode brings great information that will help every listener live an EASIER life! Keep it up!

clarinuto, Apple Podcasts Reviewer
I love that these life hacks are not exclusive to one particular area of life, but span across an array of topics…. and it's entertaining! Can't wait to listen to future episodes!"

leahtackles, Apple Podcasts Reviewer
Anthony offers realistic ways to simplify every day life. I enjoy that he is funny, concise, and honest about how he implements the tips and strategies into his daily routines. I also can listen to him talk episode after episode 😉 Bingeable and value adding!

kaitlyyng, Apple Podcasts Reviewer
Love this podcast! <3 Great podcast, love listening while cleaning up!

Katie, Apple Podcasts Reviewer
Great, focused, neat information! ?

If you're new to Easier, start here! These are a few of my all-time favorite episodes ?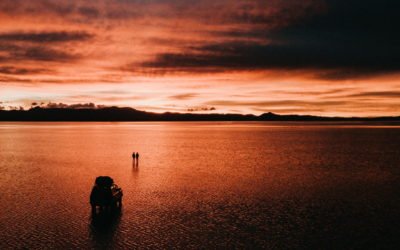 We're diving back into living with purpose: We'll cover 5 simple strategies for living with purpose that you can try today. Also, a purposeful laptop hack.
A tip for flagging action items while you're taking notes; Learn to tell amazing stories with 13 tips from the book Storyworthy by Matthew Dicks.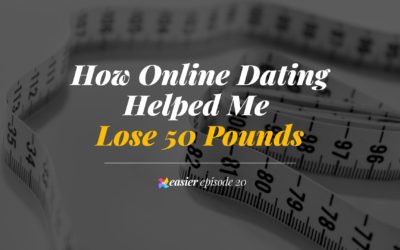 You read that right! This week, I'm talking about how online dating helped me lose 50 pounds, beat back type-2 diabetes, and change my life!