a podcast about making
life & work Easier
Self-development  •  Productivity  •  Organization  •  Time Management  •  Life Hacks
Easier is podcast about
making life and work

Easier
.
On the show, we talk about the best tips, techniques, and tools for living a simpler life. I believe that, when things are
Easier
, we have more time for what matters most.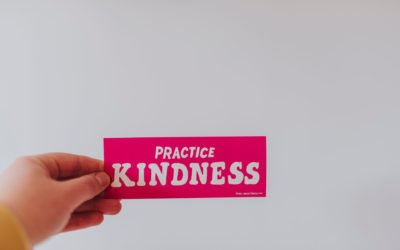 Random Acts of Kindness 2019 is all about putting a little extra good out into the world. Join me for The Kindness Project and help brighten someone's day.
Ever been given a gift you didn't like? Pretending to love it is awkward & storing it is a pain. But, try this hack, you'll NEVER get an unwanted gift again!
If you think you're a pro at multitasking, think again. Multitasking is a myth that's really bad for you. Let's bust that myth right now!
Stop taking notes! Instead, learn how to use mind maps! Also, "brain dumps" for getting stuff out of your head, based on David Allen's Getting Things Done.
Do you find yourself forgetting to take things with you as you leave home in the morning? If you use this little hack, you'll never have this problem again!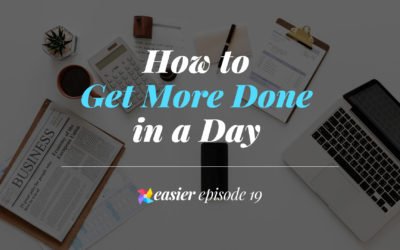 Ever wondered how to get more done in a day? This week's episode covers four tips for squeezing in those extra tasks and mastering your productivity!
Detroit wedding and event planner Christa Graham talks about how to plan the perfect party! She'll cover prep, invitations & RSVPs, food & drink, and more!
This week: The best life hacks for your car! Learn about organizing receipts, driving with the windows down, getting through tolls, and tracking miles.
No Results Found
The page you requested could not be found. Try refining your search, or use the navigation above to locate the post.
britbennion, Apple Podcasts Reviewer
This podcast is relevant to everyone! Who doesn't want to make life easier? Anthony's tips pack a big punch in a short time!

hazeman23, Apple Podcasts Reviewer
Every episode brings great information that will help every listener live an EASIER life! Keep it up!

clarinuto, Apple Podcasts Reviewer
I love that these life hacks are not exclusive to one particular area of life, but span across an array of topics…. and it's entertaining! Can't wait to listen to future episodes!"

leahtackles, Apple Podcasts Reviewer
Anthony offers realistic ways to simplify every day life. I enjoy that he is funny, concise, and honest about how he implements the tips and strategies into his daily routines. I also can listen to him talk episode after episode 😉 Bingeable and value adding!

kaitlyyng, Apple Podcasts Reviewer
Love this podcast! <3 Great podcast, love listening while cleaning up!

Katie, Apple Podcasts Reviewer
Great, focused, neat information! ?

If you're new to Easier, start here! These are a few of my all-time favorite episodes ?
This week, we're talking about how to practice mindfulness. We'll discuss what it is, why it's important, and why you should start cultivating it today.
This week, it's about unusual things to do before going on vacation! If you do all 10, I promise you'll have a great trip and an easier time coming home!
This week, a mini-laundry update; then a morning routine overview; last, a quick life hack to help ensure you never miss your morning alarm again.